Object In transit


2019

The works consists of a video that follows the geographical traces of a family heirloom that traveled from Saint Petersburg to Asunción Paraguay, in the time of the Russian revolution. And later witnessed other political happenings. This accompanied by a letter printed on a cloth. Written to my future daughter for the moment when I will perform the family tradition of passing on the heirloom. In the work, the object is never revealed nor present.




How do we talk about migration, war, and dictatorship from the perspective of an object? What has an object seen and what does it hold?

English letter here.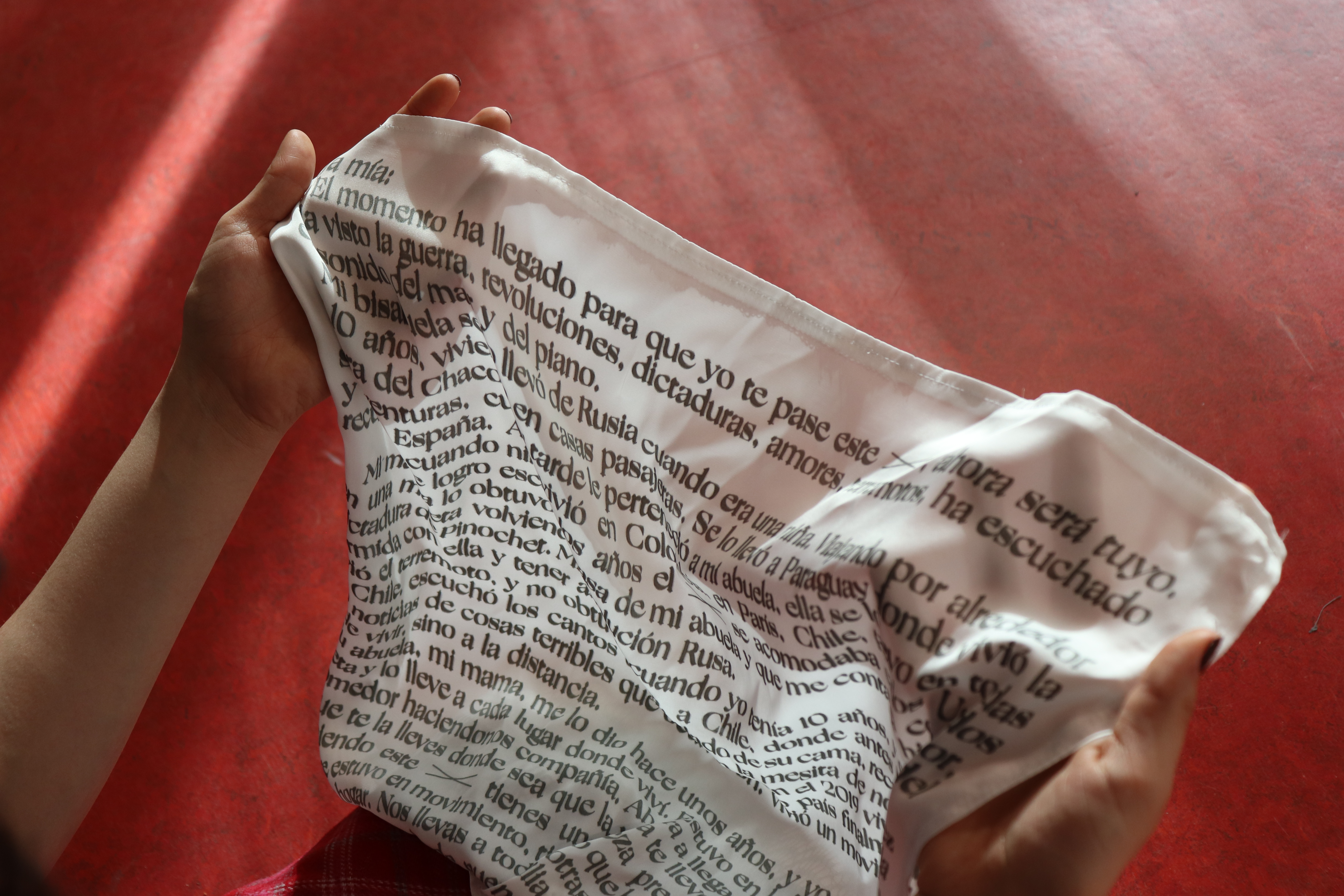 Printed letter on cloth. Which later will be used to wrap the object